Portable Storage Units in Cudahy, WI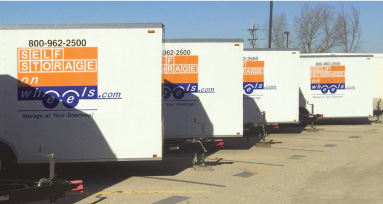 If you live in Cudahy, Grant Park, South Milwaukee or any of the surrounding communities, there are plenty of self storage facilities nearby. Although conventional storage facilities might work some people, you may desire something that works with your busy schedule. Self Storage On Wheels provides you with a unique storage solution - we deliver a storage unit on wheels to your home or office, you fill it up (on your own schedule), and we either pick up the unit and store it at our facility, or you store it on your property. Choose from multiple portable storage units listed below:
Portable Storage Pod Sizes in Cudahy, WI
Choose the size of the storage pod you need. The table below will provide a rough idea of the space you will require.
Medium
7'X14′ = 98 SQ.FT.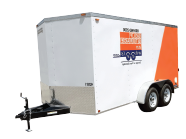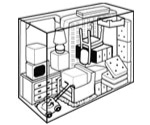 1-2 Rooms
Will hold the contents of a 1-2 bedroom (1,200-1,600 sq. ft.) home
Large
8'X18′ = 153 SQ.FT.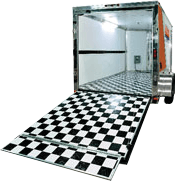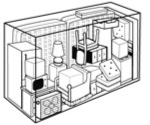 2-3 Rooms
Will hold the contents of a 2-3 bedroom (1,600-2,000 sq. ft.) home
Extra Large
8.5'X24′ = 204 SQ.FT.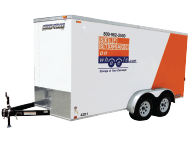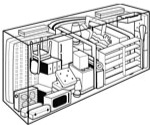 3-5 Rooms
Will hold the contents of a 3-5 bedroom (2,000+ sq. ft.) home
Map & Directions
Portable Storage Unit Delivery in Cudahy, WI
Whether you're a resident of Cudahy, South Milwaukee, Oak Creek or surrounding communities, it's time for you to reclaim your space around the home or office! Contact our storage specialists today and we can help you with your portable storage needs!
Hours
Mon-Fri: 9am - 4pm
Sat: Closed (transports only)
Sun: Closed
Admin/Dispatch Office
Self Storage on Wheels
2465 S 170th Street, Suite 201
New Berlin, WI 53151