Portable Storage Units in Downtown Milwaukee, WI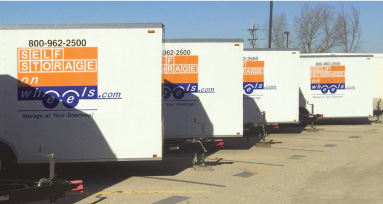 If you live in Downtown Milwaukee, South Milwaukee, Cudahy, Oak Creek Greendale or Saint Francis, WI, you now have convenient access to our affordable self storage units delivered to your doorstep! Not all regular storage facilities are easily accessible. Regardless of where you live in Milwaukee, using portable storage makes storage convenient. It eliminates the need for a moving truck and the costs associated with it. If you like the idea of loading your belongings into a unit at your home or office, Self Storage on Wheels is here to tell you why portable self storage may be the right option for you!
Portable Storage Pod Sizes in Milwaukee
Choose the size of the storage pod you need. The table below will provide a rough idea of the space you will require.
Medium
7'X14′ = 98 SQ.FT.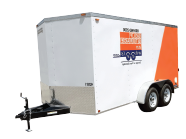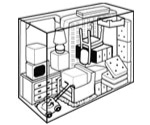 1-2 Rooms
Will hold the contents of a 1-2 bedroom (1,200-1,600 sq. ft.) home
Large
8'X18′ = 153 SQ.FT.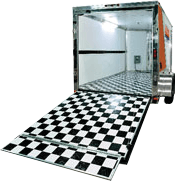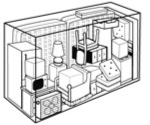 2-3 Rooms
Will hold the contents of a 2-3 bedroom (1,600-2,000 sq. ft.) home
Extra Large
8.5'X24′ = 204 SQ.FT.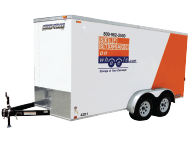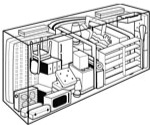 3-5 Rooms
Will hold the contents of a 3-5 bedroom (2,000+ sq. ft.) home
Map & Directions
Portable Self Storage Units in Downtown Milwaukee, WI
Our portable storage facility is conveniently located for residents in and around the Milwaukee Airport areas. We're just a few miles of General Mitchell International airport, providing the quick access and security you're looking for in the mobile storage process. We would love to tell you more about our services, as well as answer any questions you may have about our storage pod rental process. Please give us a call speak with one of our helpful representatives!
Hours
Mon-Fri: 9am - 4pm
Sat: Closed (transports only)
Sun: Closed
Admin/Dispatch Office
Self Storage on Wheels
2465 S 170th Street, Suite 201
New Berlin, WI 53151