Portable Storage Units in Franklin, WI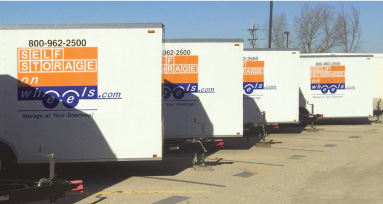 If you live in Franklin, Hales Corners, Greendale or any of the surrounding communities, you have options when it comes to storage. While conventional storage facilities are a great fit for some people, you may desire something that works entirely around your schedule. If you're drawn to the idea of loading your belongings into a unit at your home or office, our storage unit on wheels is a perfect fit for you!
Portable Storage Pod Sizes in Franklin, WI
Choose the size of the storage pod you need. The table below will provide a rough idea of the space you will require.
Medium
7'X14′ = 98 SQ.FT.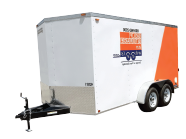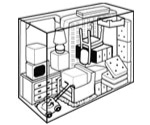 1-2 Rooms
Will hold the contents of a 1-2 bedroom (1,200-1,600 sq. ft.) home
Large
8'X18′ = 153 SQ.FT.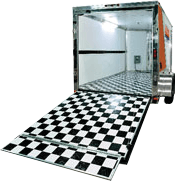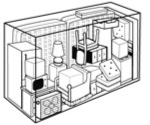 2-3 Rooms
Will hold the contents of a 2-3 bedroom (1,600-2,000 sq. ft.) home
Extra Large
8.5'X24′ = 204 SQ.FT.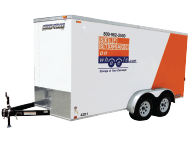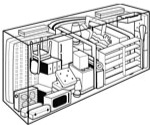 3-5 Rooms
Will hold the contents of a 3-5 bedroom (2,000+ sq. ft.) home
Map & Directions
Self Storage Pod Delivery in Franklin, WI
We deliver our moving storage pod to your location, where you can then fill them at your leisure. Rather than cramming your things into your car or a pricey moving van only to unload them moments later, you can leave the hard work to us! Once you've filled your unit and it's ready to go, either leave it at your home or office or we'll deliver it back to our secure facility. What if you forget something or want to access your belongings with short notice? You're welcome to visit our property and get to your things quickly. We would love to tell you more about our services, as well as answer any questions you may have about our storage pod rental process. Please give us a call speak with one of our helpful representatives!
Hours
Mon-Fri: 9am - 4pm
Sat: Closed (transports only)
Sun: Closed
Admin/Dispatch Office
Self Storage on Wheels
2465 S 170th Street, Suite 201
New Berlin, WI 53151