Portable Storage Units in Muskego, WI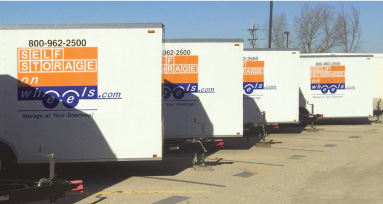 Self Storage on Wheels provides the greater Muskego, Wisconsin area with easy-to-use portable self storage containers. Our process is simple: Just pick out the unit that best fits your needs, reserve it, and then we'll deliver it to your location. You can take as much time as you need filling the unit with your belongings. When you're done, just call us up and we'll come pick it up, returning it to our secure location on Janesville Road. Mobile storage is designed with the goal of giving the customer the best experience possible!
Portable Storage Pod Sizes in Muskego, WI
Choose the size of the storage pod you need. The table below will provide a rough idea of the space you will require.
Medium
7'X14′ = 98 SQ.FT.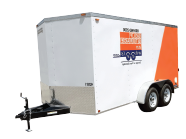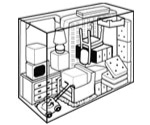 1-2 Rooms
Will hold the contents of a 1-2 bedroom (1,200-1,600 sq. ft.) home
Large
8'X18′ = 153 SQ.FT.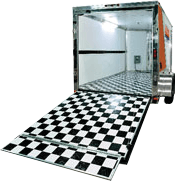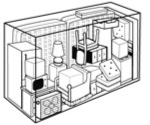 2-3 Rooms
Will hold the contents of a 2-3 bedroom (1,600-2,000 sq. ft.) home
Extra Large
8.5'X24′ = 204 SQ.FT.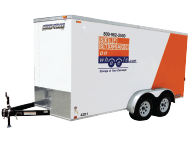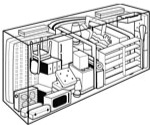 3-5 Rooms
Will hold the contents of a 3-5 bedroom (2,000+ sq. ft.) home
Map & Directions
Mobile Storage Container Delivery in Muskego, WI
We've been helping the residents of Greendale, Franklin, Muskego, and Big Bend, Wisconsin find the space they need for years and we can help you, too! We work hard to bring you the very best in portable storage and security, so reach out to our team today. We'll be happy to offer you the best solution to your upcoming or ongoing project.
Hours
Mon-Fri: 9am - 4pm
Sat: Closed (transports only)
Sun: Closed
Admin/Dispatch Office
Self Storage on Wheels
2465 S 170th Street, Suite 201
New Berlin, WI 53151